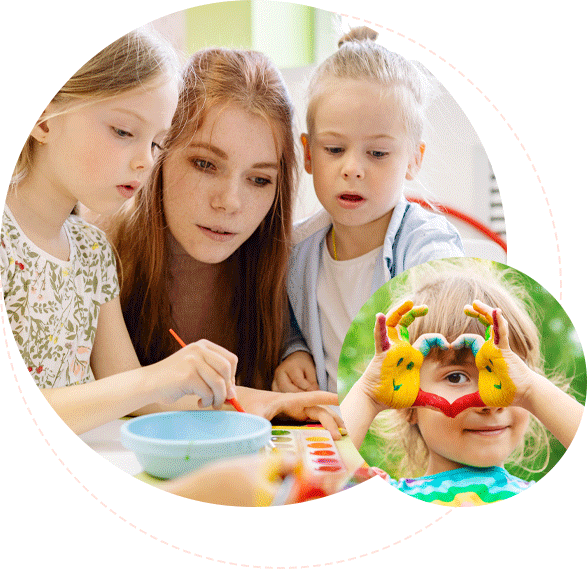 Our Philosophy
Our philosophy is rooted in enabling every child to realise his/her potential through Individualised Learning and Time Based Plans. We recognize the different learning styles, abilities and interests of each child. A strong team of mentors and support staff help create a HAPPY environment where children are eager to learn.
High quality education and care for children.
Holistic play-based education programs.
Well-trained and skilled staff.
Safe indoor and outdoor environment.
Teaching methodology based on Montessori and Playway method.